NIMHANS Convention Centre
Conference venue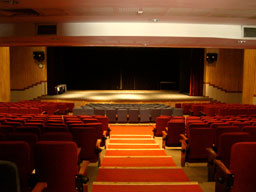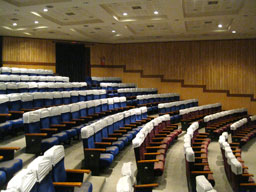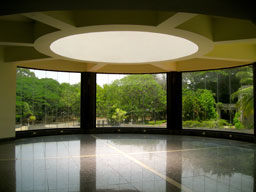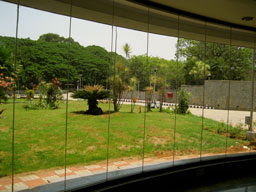 The NIMHANS Convention Centre is one of the best conference venues in Bangalore.
With three large capacity auditoriums, spacious exhibition area for sponsors and plenty of open space for conference attendees to interact and hack, the venue can conveniently hold 1,500 people without the space appearing crowded.
The Convention Centre is on Marigowda Road, past the main NIMHANS campus when you approach from Dairy Circle.
Address
NIMHANS Convention Centre
NIMHANS Hospital Premises,
Hosur Road / Marigowda Road, (Lakkasandra, Wilson Garden)
Bangalore, Karnataka 560029
Landmark
Near Dairy Circle
Getting There
From Airport
NIMHANS Convention Centre is approximately 41 kms away from the Bangalore International Airport (BIA). You can hire a cab from the taxi lane or board an air-conditioned city bus (route BIAS1) from the BMTC bus stand at the airport to reach the venue directly. It takes about 1-1.5 hours to reach the Convention Centre from the airport.
Alternate bus routes BIAS9, BIAS 8A will bring you to Majestic bus terminal from where you can board a bus to reach the venue.
From Majestic
NIMHANS Convention Centre is about 8.5 kms from Majestic bus terminus. Buses to the venue depart from platform numbers 13 and 14 (verification of platform numbers required). Bus routes 365, 369D, 369F, 369C, 360, 171, 171c, 165, 168 will get you to the venue directly.
On a regular day it takes about 33-35 minutes to reach the Convention Centre from the Majestic bus terminus. If you have trouble getting to the venue, try using Bangalore Transport Information System.
City Cabs
A number of reliable taxi services operate in the city and can help you reach NIMHANS Convention Centre. To make a booking, you can call them on the following numbers:
Ola Cabs

Taxi for Sure

Meru

Easy Cabs